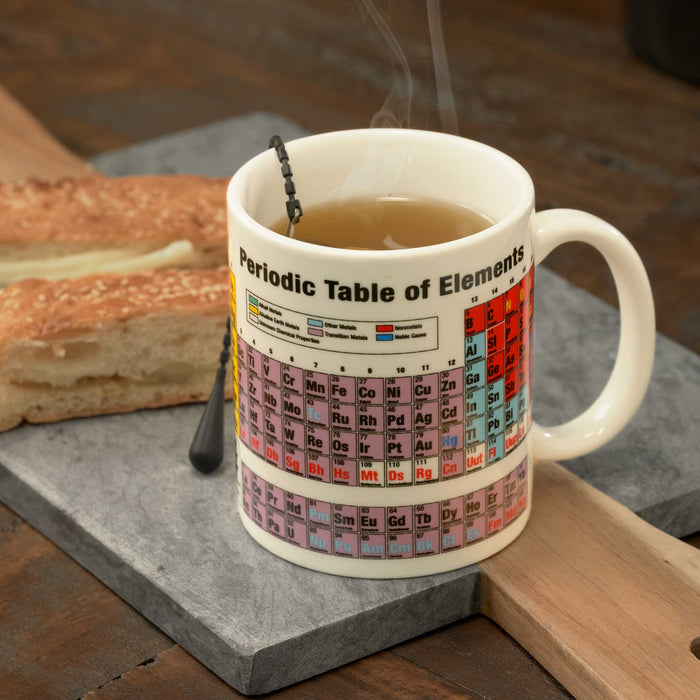 Please order in complete units of 4.
Show off your love of chemistry and stun your friends with your science knowledge with this Periodic Table Mug. Show off your knowledge, or blame your instability on the uranium, Coffee and science – a great way to take the sting out of being awake!
The perfect office accessory and makes a great novelty gift for geeks.