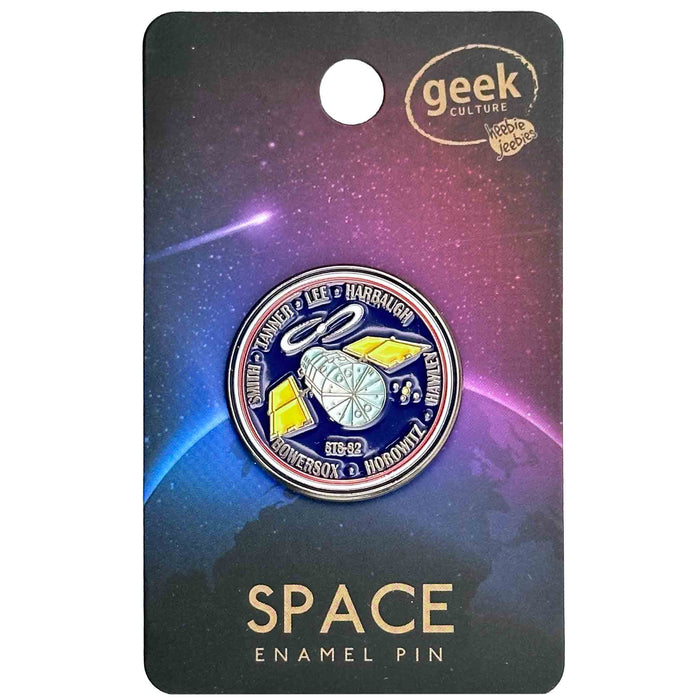 Please order in complete units of 6.
Each of these enamel pins is one of the mission patches for a famous space mission.
The Hubble telescope has had 5 servicing missions to improve its capability. This insignia is for the second mission in 1997 that installed instruments to extend its wavelength range into the near infrared for imaging and spectroscopy, allowing us to probe the most distant reaches of the universe and replacement of failed or degraded spacecraft components to increase efficiency and performance.