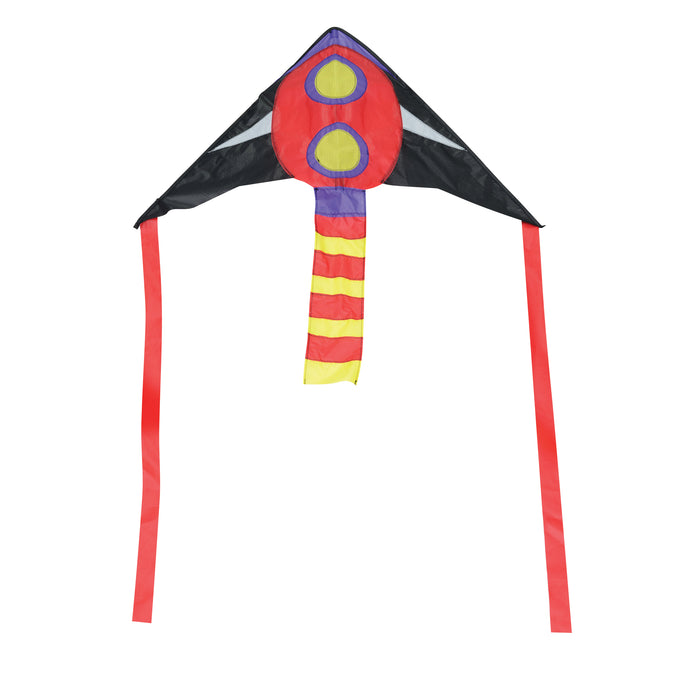 Soar into the skies with this Spaceship Kite! This delta shaped kite is easy to assemble and even easier to fly! Its bright rocket design is sure to stand out in the skies and is perfect for anyone who loves flying a kite.

This rocket kite comes from the UK kite shop Brookite who have been making quality kids kites for over 100 years. All their high quality kites are manufactured by traditional methods, hand stitched and using ripstop nylon. 
The Professor Plums range of kites for sale will get your kids flying a kite in no time! These unique kites designed to stand out in the skies and are easy to assemble. They're a great way to get kids enjoying the outdoors, learning about weather, physics and aerodynamics. 
79cm x 75cm
Spinnaker Nylon

Fiberglass Struts
1 Handle
1 Line (50m/6kg)
Bf 2-4 (light - moderate breeze)
Ages 3+